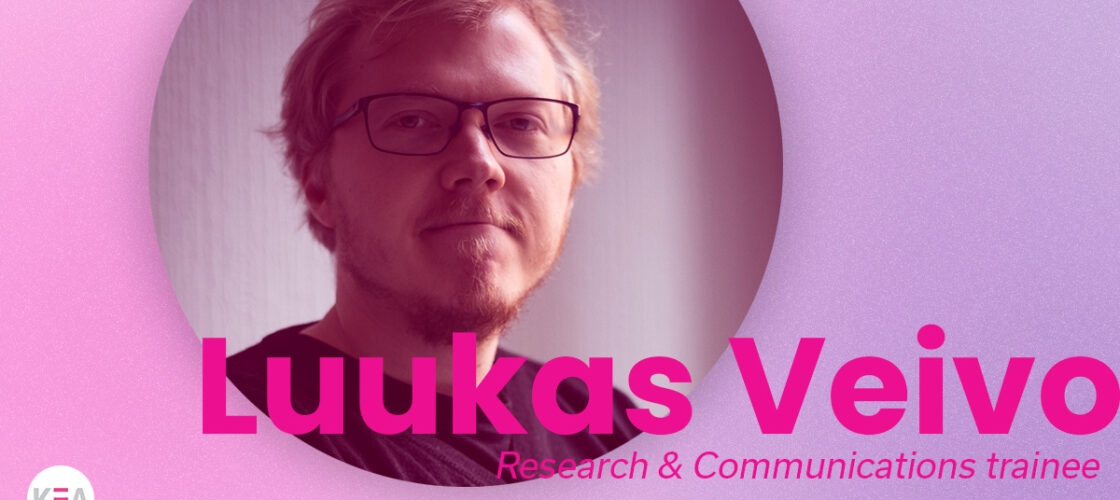 Coming directly from Finland, Luukas has been living in Belgium for quite some time. And now he joined the KEA team as a trainee to support the research team while participating in different communications tasks.
Tell us more about your background and your interests at work
I have a BA in History from the University of Manchester, and an rMA in Media Studies from the University of Amsterdam. I've lived in Belgium, the UK, Finland and the Netherlands, and I'm fluent in English, French, and Finnish.
My interests lie mainly in cultural and media policy, particularly in relation to the audiovisual sector. Before joining KEA, I've worked in a variety of positions ranging from junior archivist to editorial assistant.
Your mission at KEA and what you want to bring to the table
I'm starting out as a Research and Communications intern. I strongly believe in culture as a vector of European integration and development, and I hope to make use of my interdisciplinary outlook and enthusiasm for cultural diversity, history, and heritage in my work.
Tell us something you love to do outside of work!
I have a passion for cinema and video art, and I've contributed to platforms such as PHROOM (an online research platform for visual culture) as a freelance curator.
I also enjoy volunteering at film festivals when the time allows!