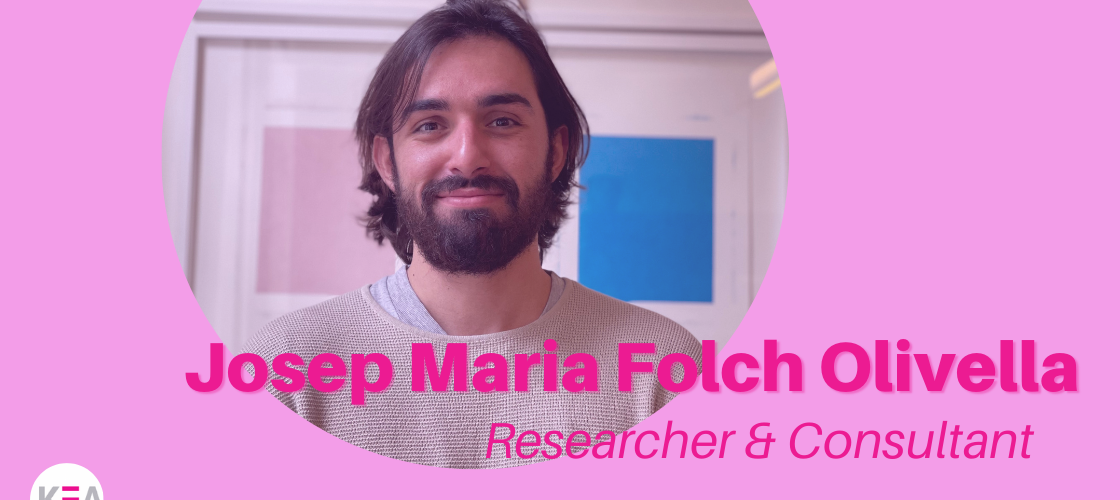 We're pleased to welcome Josep Maria Folch to the team! Josep Maria will be our new consultant taking responsibilities in research, project management and communications.
Let's meet him a little better!
Tell us more about your background and your interests at work
I graduated with a BA in Global Studies from Pompeu Fabra University (Barcelona). There I had the opportunity to exchange in Iran and learn Persian for six months. Later I joined the first cohort of master students in Transnational Governance at the European University Institute in Florence.
My broad background allows me to contribute to diverse fields such as cultural policy, international cultural relations, and sports governance. I am interested in socially relevant themes, and I believe cultural policy is a necessary tool to approach them.
Your mission at KEA and what you want to bring to the table
I firmly believe in culture's intrinsic political nature and its role as a common good in tackling global and local challenges. With my work at KEA, I hope to support a more inclusive conception of culture that goes beyond its higher or lower depictions. I am convinced that good policy is a great tool to achieve that.
Tell us something you love to do outside of work!
While a student I managed a pop band group in Barcelona, played basketball in the university team, and assisted in the production of a student play in Florence. I enjoy being surrounded by friends and family in travels, festivities, games, or projects… but also when doing nothing! I deeply trust in the utility of the uselessness.
Looking forward to work with you Josep!