The Future
of Cultural Policies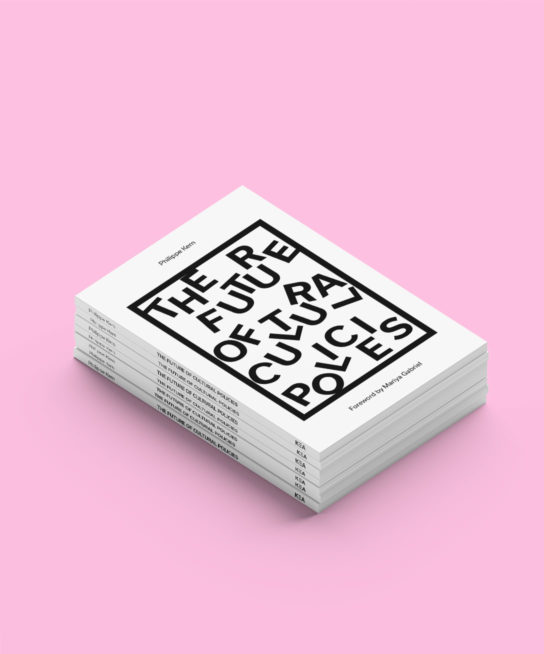 The Future of Cultural Policies aims to trace a way for culture policy to play its part in building a stronger and more efficient European Union. It takes stock of the past and proposes concrete actions for culture to transform Europe and to give it meaning. It focuses on the evolution of cultural policies worldwide, the experience of designing culture policy in Shenzhen (China's Silicon Valley) and working with financial intermediaries to support the financing of the European cultural and creative sectors.
The content of the book is drawn from the various assignments KEA was in charge of over recent years. It is therefore the product of a collective adventure to build understanding on the power of cultural investment. At KEA we are convinced that cultural workers should be included in the process of addressing the digital and ecological challenges, extensive transformation of our economies, our societies and our very imaginations. The digital challenge is endangering Europe's singular attachment to humanist ideals, freedom, diversity and solidarity. Artists and cultural workers, in their capacity to reach out to the wider public, are best positioned to support the ecological transition and build social cohesion to address global challenges.
Foreword by Mariya Gabriel, European Commissioner for Innovation, Reasearch, Culture, Education and Youth.
Book reviews:
Review by Dorota Ilczuk – Professor and Mateusz Smól, PhD student at SWPS University, Creative Economy Research Centre
Review by Montserrat Pareja Eastaway – Director Master Cultural Management, GRC Creativity, innovation and urban transformation, Faculty of Economics and Business at the University of Barcelona
Review by Andy Pratt – Professor of Cultural Economy Director of Centre for Culture and the Creative Industries Department of Sociology City, University of London
How to order?
01

KEA direct order
Contact Allison Reekie at areekie@keanet.eu
Shipped to your address in Europe & USA via normal post: €23 – (incl. postage, packaging, VAT)
Shipping to countries in the rest of the world via normal post: €12 plus postage, packaging
02

Amazon

*Shipping costs will be quoted by Amazon on purchase and depend on the delivery destination. All deliveries are via standard post.