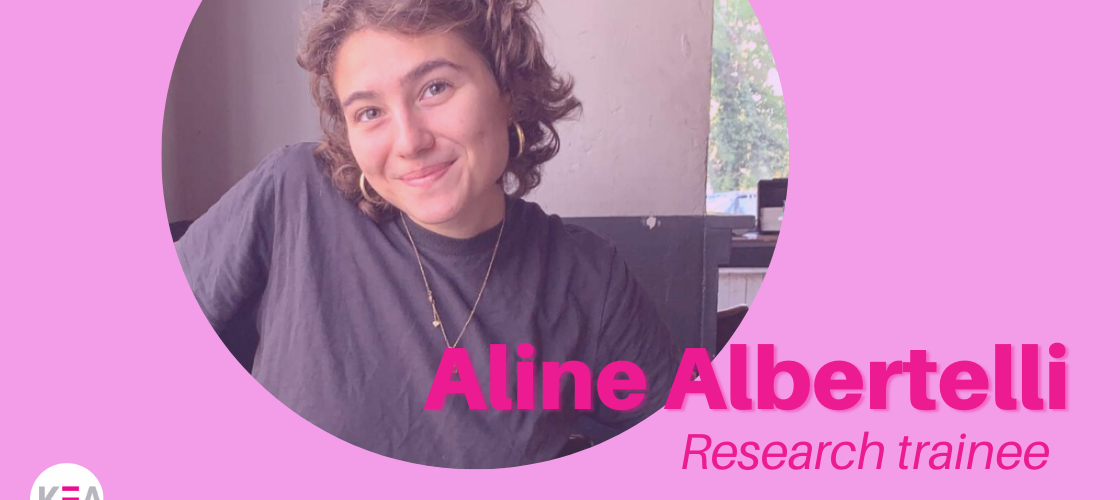 We're very excited to welcome Aline on the team! She is joining KEA as a Research Trainee to contribute, learn and grow both in research and communication tasks.
Tell us more about your background and your interests at work
I have a BA in Economics and Management for Art and Culture from Bocconi University in Milan, and a MA in Cultural Economics and Entrepreneurship from Erasmus University Rotterdam. I've lived in Italy, the Netherlands and now in Belgium, and I'm fluent in English, Italian, and (hopefully) soon I will be fluent in French as well.
My interests lie mainly in cultural policy, particularly in relation to the heritage sector and the role of art and artists in society. I'm also interested in the development of the art market. Before joining KEA, I've worked mainly in the creative sector between artists studios and creative start-ups.
Your mission at KEA and what you want to bring to the table
I joined KEA firmly believing in the role it has as a community shaper. Through its work, KEA helps create a community more aware of the potentiality of culture as a means to achieve social, economic, and environmental goals. My mission is to enter this strongly driven team and give my enthusiastic contribution to the projects I will encounter!
Tell us something you love to do outside of work!
I grew up next to the countryside and the mountains, so doing sport in the open, such as hiking, biking, skiing and climbing is one of my favourite free-time activity. Together with sport I like to go to cultural events and to explore the underground scene of the place where I live in!
We can't wait to work and learn with Aline!