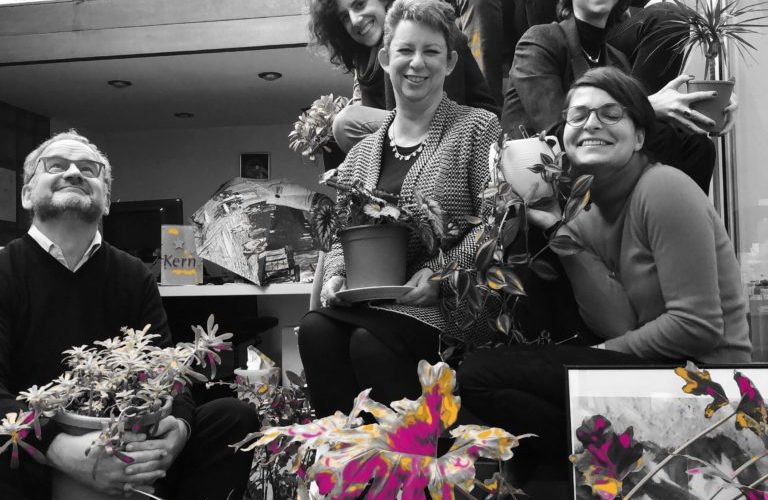 KEA was created as an organisation with a mission. A mission that has more to do with promoting ideas and values than accumulating consulting fees. We obviously aim to please our customers (mainly public organisations) but we never deviated from our convictions and we are proud of our financial and editorial independence. KEA has survived numerous threats and crises, as a small enterprise non-reliant on public subsidies, evolving in a fragmented industrial sector. Based in Brussels we have developed an international home base, but we always had to take considerable risks to avoid endangering an organisation that has had to face the digital onslaught in the music industry, the shrinking of Europe's film industry as well as a difficult economic environment.  We survived riding on the wave of local authorities' increased investment in culture as part of urban regeneration or innovation policies, as well as demand from developing economies (China, Albania, Georgia, Serbia, Ukraine) for cultural policy advice.
What's the key of our success? First and foremost, the energy, passion and dedication of KEA staff (often starting out in their first job experience) to promote the interests of artists, creative, cultural workers, institutions and entrepreneurs. This led to the production of often remarkable studies, bold PR campaigns or initiatives to give a credible voice to the cultural sector.
It materializes in the management of international projects ranging from cultural economics, art and science, culture-based creativity, impact assessment, functional reviews of Ministries, policy advice to cities and regions or managing international collaboration as part of EU-funded initiatives.
We are confident about the future. The value of cultural investment is now better understood. As a result, demand for expertise in the field is filtering into a larger number of policy fields subject to policy papers and projects. KEA will remain dedicated to highest standards in our commitment to support the development of policies that reward creation, artistic contribution and support cultural and creative entrepreneurship mould a society that is more participative, empathic, cohesive and environmentally friendly.
As the historian Yuval Noah Harari puts it, "it is culture that transforms social structures, economic activities and political order. It gives reasons for humans to socialize and live in communities". Since the cognitive revolution when humans evolved in homo sapiens some 70 000 years ago, human behaviour is determined by culture, not genetic mutations or environmental pressures. Culture is ultimately giving a sense of scientific and technological, political and economic developments. There cannot be development based on humanistic values without consideration of culture. This extraordinary resource and driver of progress requires more attention from policy makers, technology industries as well as citizens. It is KEA's mission to contribute to this.
We wish you all a Happy New Year!
Philippe Kern