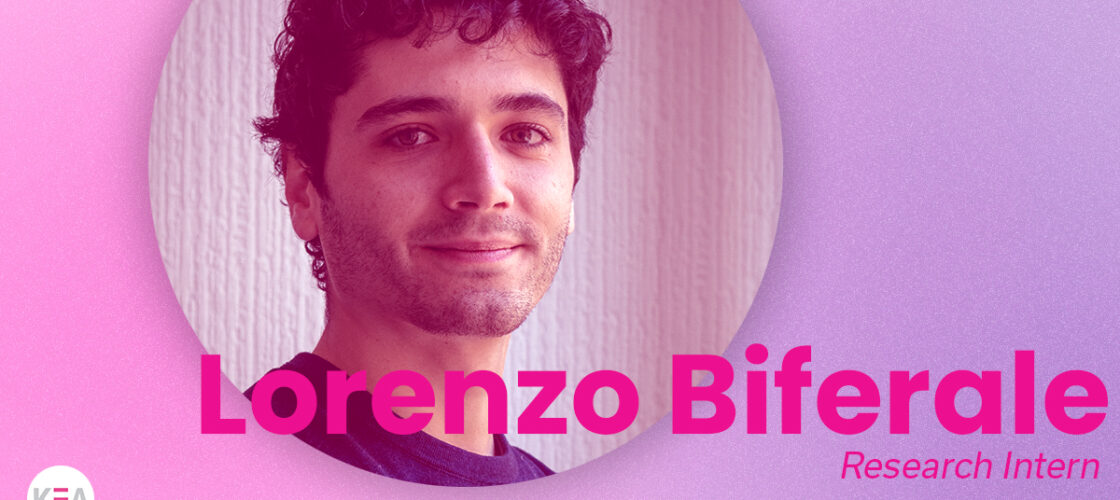 We're pleased to welcome Lorenzo Biferale to the team! He's joining KEA for an internship to learn and grow.
Let's meet him a little bit better!
Tell us more about your background and your interests at work
I've always been intrigued by the extremely human nature of the cultural sectors, by the passion and enthusiasm that people put in their work.
Your mission at KEA and what you want to bring to the table
My mission is to address the challenges that culture faces in this rapidly changing world, working towards social justice and inclusion. I bring my experience as both a researcher and a practitioner, but mostly my will to learn and grow personally and professionally.
Tell us something you love to do outside of work!
Mostly everything, I'm a social person, I love spending my time surrounded by friends and interesting people.
We can't wait to work along with Lorenzo!