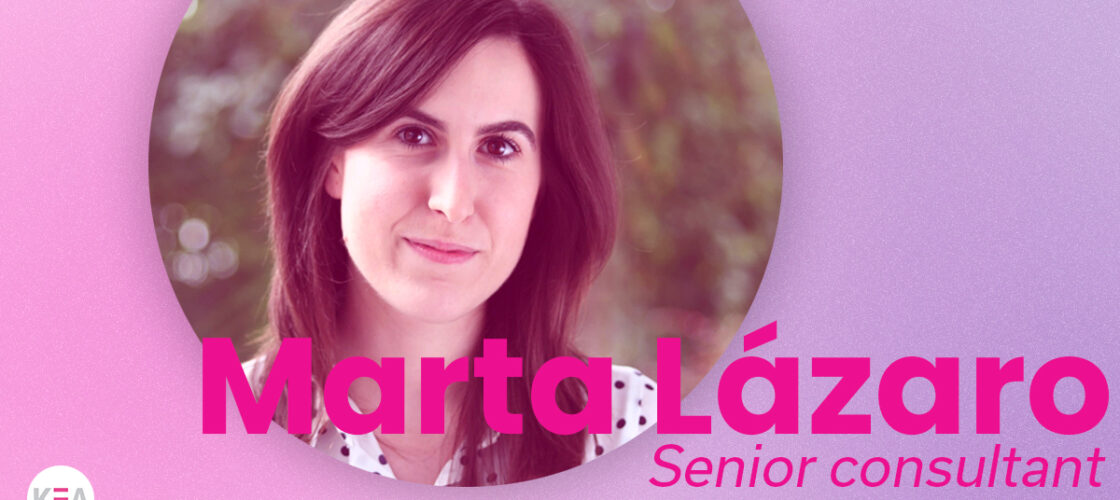 KEA is pleased to bring a new face to the current team. Marta Soler has recently joined us as a Senior Consultant!
Marta is a traveler,  whose studies took her from Bilbao (Basque Country) to Poland. She has even crossed The Atlantic Ocean pursuing her passion and professional career. Her versatility is one of her many skills.
Let's meet her a little bit better!
Tell us more about your background and your interests at work
I studied law at Deusto University (Spain) and I did an Erasmus at the Katholieke Universiteit Leuven (Belgium). I also have a MA in European Interdisciplinary Studies from the College of Europe (Natolin Campus, Poland).
I have lived and worked in Mexico, Spain and Belgium. I have more than 5 years of experience working on sport, culture and innovation both at the private, public and non-profit sectors as well as a freelancer consultant.
Your mission at KEA and what you want to bring to the table
I am joining KEA as Senior consultant. I will bring my interdisciplinary background as well as my personal passion for sport and culture and my firm believe that they are key to embrace diversity and contribute to mutual understanding and intercultural dialogue at European level.
Tell us something you love to do outside of work!
I write poetry and I have published together with 2 other friends a small fanzine called "Vivir a destiempo" and collaborate as a volunteer with a social theatre project named Antzerkide. I also used to take theatre classes.
We are looking forward to working with Marta and to accomplish great things together!