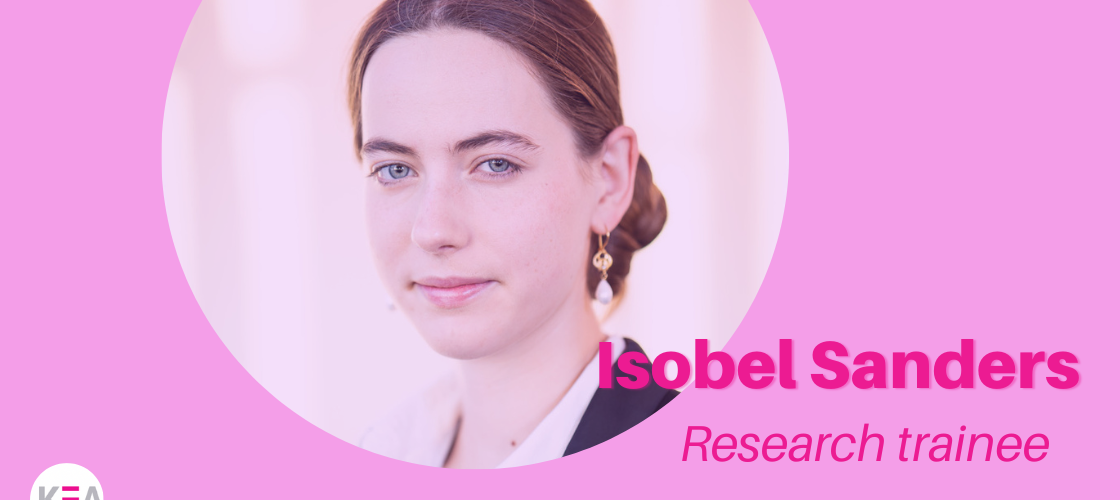 We're delighted to introduce Isobel as the newest addition to our team! She has joined KEA as a Research Trainee with a strong desire to make valuable contributions and to develop her skills in both research and communication.
Now, let's take a moment to get to know her better!
Tell us more about your background and your interests at work
I grew up in London and studied for a BA in Modern Languages (French and Italian) at Oxford University, and then for a MSc in Political Economy of Europe at the London School of Economics and Political Science. Most recently, I worked with the Culture Sector at UNESCO's Paris headquarters, promoting culture and creativity as levers for sustainable urban development.
I am looking forward to supporting the team and working on a range of projects and tasks.
Your mission at KEA and what you want to bring to the table
I am a firm believer in the transformative power of culture and creativity and want to support KEA's work widening access and bringing people together through culture. I bring sharp analytical skills and a box of Twinings tea.
Tell us something you love to do outside of work!
I am a keen musician. I sing semi-professionally and play the clarinet and piano. I love to read all kinds of books and watch ballet online (although my flexibility leaves much to be desired!). I also really enjoy learning new languages. I speak English, French and Italian, and am working on my German.
Looking forward to work with you Isobel!