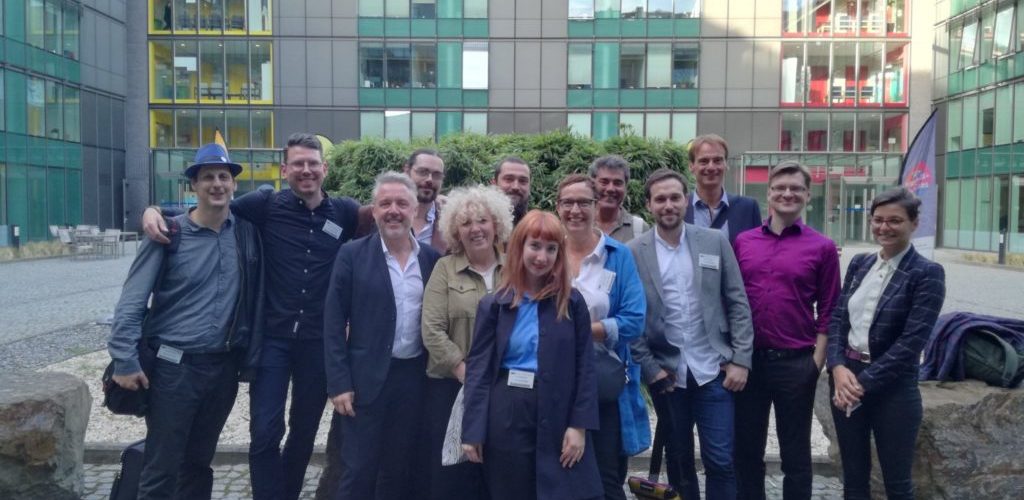 A few weeks ago, the European Commission's DG EAC has selected Le Bureau Export, in partnership with KEA, Music Austria and Factory 92, and in association with EMEE, to provide a Study on a European Music Export Strategy
This study is conducted in the context of the Preparatory Action "Music Moves Europe: Boosting European music diversity and talent". This action was officially launched by Commissioner Tibor Navracsics for Education, Culture, Youth and Sport, in February 2018 and earmarked 1.5 million EUR aims to test suitable actions for more targeted EU funding for music post-2020.
Amongst its different objectives, the preparatory action aims to develop a strategic approach for the promotion of European music on the international market. Our study aims to inform and deliver on this objective.
We will develop this European Music Export through:
a mapping and gap analysis of music export support schemes in Europe;
identification of success factors for the export of European music in key international markets (i.e. USA, Canada, China and one African country to be determined);
Boost intra-European cultural diversity and circulation of work;
the identification of the challenges, opportunities and success factors for the export of European music talent and repertoire
A conference with European music stakeholders to test and share the recommendations. Formulation a forward-looking Strategy and of policy recommendations for both policy-making at national and European level as well as for decision-making within the sector.
---
European Music Exporters Exchange (EMEE) is a non-profit organisation of Music Export offices from all over Europe. The EMEE Network is made up of 28 national music export offices in Europe, representing 25 countries. EMEE's mission is to strengthen the European Music Sector by encouraging musical diversity, visibility and mobility in and outside Europe. EMEE will facilitate this through the exchange of information and expertise from our members as well as project initiatives between our members and/or other music industry organizations.
Created in 1993, Le Bureau Export is a non-profit professional organisation with the aim of developing music made in France all around the world. For over 25 years, Le Bureau Export has worked hand-in-hand with French music industry professionals to develop the international careers of their artists, supporting hundreds of Made in France artists every year.
Austrian Music Export is a joint initiative of the Austrian Music Information Center mica – music austria and the Austrian Music Fund in close cooperation with the organizers of the Austrian booths at international music trade fairs. Its aim is to be a service and resource center for exporters of contemporary Austrian music in all genres and aspect.
FACTORY 92 was founded in 2013, via the merger between Brussels-based music export consultancy, the rocking factory, and Hamburg-based music PR agency, Queen About Music, and was thus built on +10 years of agency experience within the fields of music PR, marketing and music export consulting. FACTORY 92 today represents the international interests of both private clients and stakeholder organizations from the company headquarters in Hamburg, Germany.
KEA is an international policy design and research centre specialised in culture, creative industries and sport. Since 1999, KEA has been advising territories, organisations and people to unlock the potential of their cultural and creative resources for economic and social development. KEA manages the b.creative network, a unique community of 2,500 creative entrepreneurs, incubators, hubs, networks and associations, in 100 countries. Join our groups: KEA Creative Europe on Facebook and LinkedIn. Follow @KEATweets, KEA facebook page.