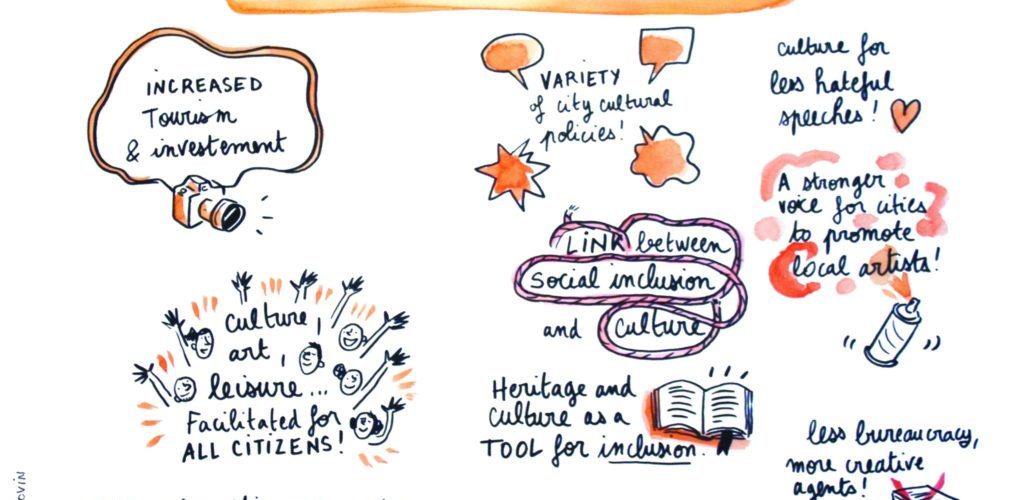 New Eurocities – KEA report reflecting on innovative local cultural policies and setting out a vision for the future of cultural and creative place-making in cities and regions.

This report takes stock of the experience of Culture for Cities and Regions, a €1M initiative funded by the Creative Europe programme between 2015 and 2017. 150 cities and regions took part in the three-year programme of peer-learning activities.
Our report presents concrete examples aiming to tackle key cultural challenges at local level. These include: facing the demographic challenge; empowering audience; and developing better partnerships between local administrations and cultural and creative spaces.
While investment in culture is perceived as inherently risky, Culture for Cities and Regions debunked that myth, building ample evidence that investing in culture pays off.
To make cultural investment work in cities, we put forward the following recommendations:
Set out a bold vision for culture in your city
Understand your cultural resources
Value your cultural workers
Think in terms of innovation (R&D&I) for culture
Help cultural workers to get organised locally
Encourage accidental encounters for innovation in the CCS
Identify 'linking pins' or 'creative mediators'
Monitor and evaluate: document impacts of culture on the wider society and economy
You can read the full report here.
For more information, contact Arthur Le Gall: alegall@keanet.eu
Related article: Cities are driving new cultural policies, a joint article by Anna Lisa Boni, secretary general, EUROCITIES, and Philippe Kern, managing director, KEA European Affairs.