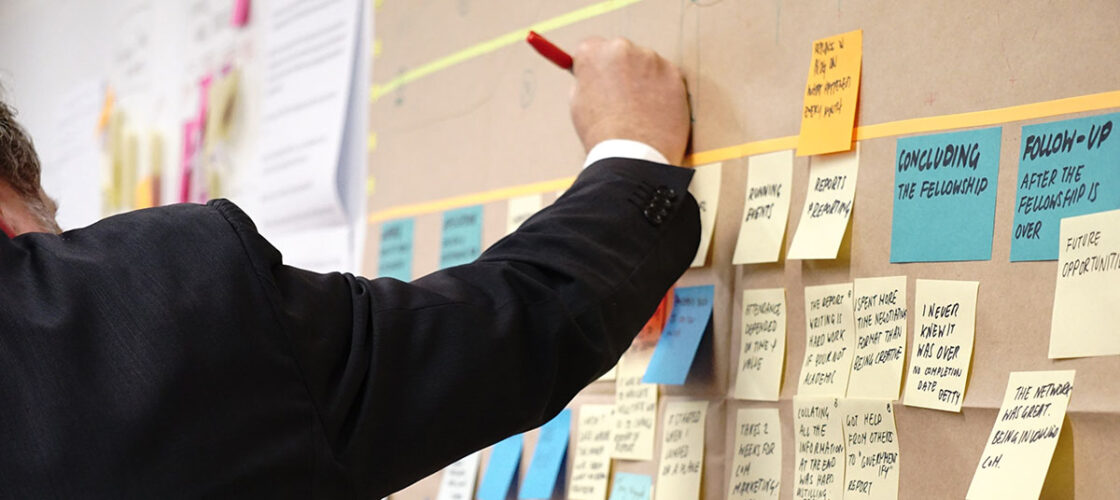 © Photo by Jo Szczepanska on Unsplash
Often artists contribute to new perceptions and disruptive thinking. They open minds, stimulate curiosity and as result challenge the existing. Artistic competences serve organisations looking for creative solutions. Gathering bodies specialised in artistic intervention, the "Connecting Arts & Business project" (2013-2015) shows the contributions to innovation resulting from interactions between artists and businesses. A KEA study "Creating, innovating, disrupting through A&B organisations" (2014) establishes a typology of A&B initiatives, identifies innovative and successful A&B practices across Europe.
The new study is built on KEA previous experience in the field of artistic intervention (TAFI – Training for artists and Creative Clash) as well as on art & science projects (KiiCS as well as SPARKS).
It considers best ways to engage with artistic skills and competence as a means to inspire, challenge, create or communicate within business structures. KEA study provides an inventory of 37 case studies. It serves to build capacity for companies producing or calling on artistic interventions.
The study is available here.