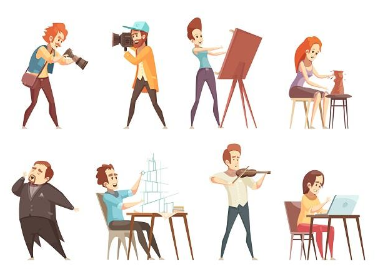 On 19 June 2018, KEA presented in the European Parliament its research on Creative Europe: Towards the Next Programme Generation, commissioned and managed by the Policy Department for Structural & Cohesion Policies, on behalf of the European Parliament Committee on Culture and Education (CULT). The presentation took place during an exchange of views between the European Commission (EC) and the CULT Committee on the EC proposal on the next programme to support the cultural and creative sectors (CCS). The evaluation of Creative Europe is taking place in a crucial period in which the EU is considering the next multiannual financial period (2020-2027).
KEA presentation in the European Parliament on Creative Europe: The Next Programme Generation
The KEA research aimed at providing an analysis of the existing Creative Europe Programme in order to assist the deliberations of the European Parliament on the future programme in support for European CCS.
The report highlights the importance of the modernisation of the copyright framework in the promotion of a Creative Europe to help the sector contribute to a more inclusive Europe, nurture empathy and to support its competitiveness in the face of globalisation and digital transformation lead by powerful digital platforms.
The KEA study highlights several recommendations for an ambitious future for Creative Europe:
Adapt the budget to envision structural impacts with lasting pan-European effects and improve accessibility of the programme considering its very low success rate and co-funding requirements.
Support large scale experimentations aimed at promoting cross-sectorial innovative collaborations and creative spillovers.
Improve synergies with other EU funding streams to mainstream cultural agenda in other policy areas.
Optimise synergies between Creative Europe Units split between 2 DGs.
Strengthen Creative Europe's international dimension with a view to implement the ambitious EU Strategy for International Cultural Relations.
Strengthen Creative Europe's impact for social innovation by supporting and rewarding networks of social innovators.
The report calls on political leaders to show creativity by taking the risk of valuing imagination, the poetic, the symbolic, the aesthetic as factor of innovation and social progress. More consideration should be given to cultural policy as a way to nurture empathy and solidarity among European citizens or to foster intercultural dialogue.
Read the full report here.
For more information please contact Teodora Pletosu tpletosu@keanet.eu
---
Creative Europe is a €1.46 billion European Union programme designed to support the activities of the Cultural and Creative Sectors across Europe for the years 2014-2020.