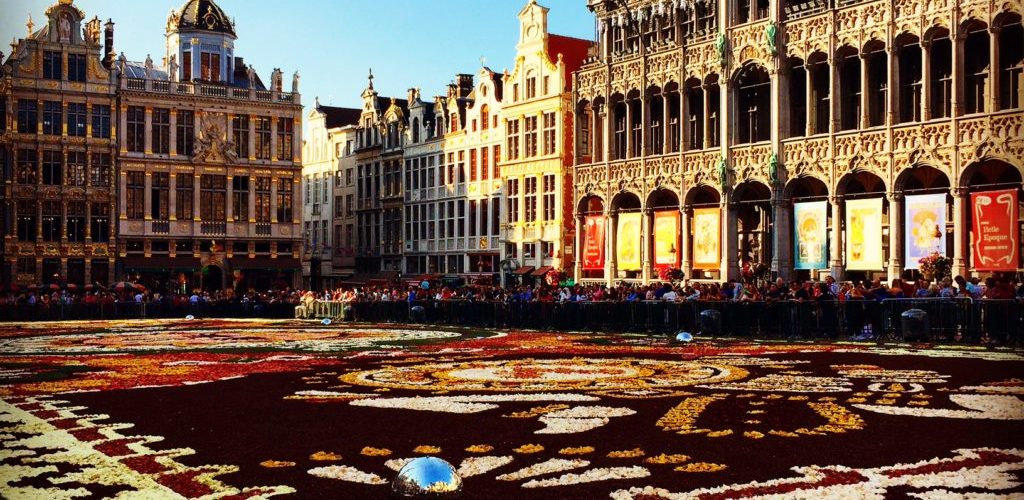 On 20 August 2018, the ESPON EGTC (European Grouping on Territorial Cooperation) released the Inception Report of a new Targeted Analysis on "Material Cultural Heritage as a Strategic Territorial Development Resource: Mapping Impacts Through a Set of Common European Socio-economic Indicators" undertaken by KEA European Affairs in partnership with VVA Economics & Policy (lead partner). This one-year study timely coincides with the 2018 European Year of Cultural Heritage which is a pivotal opportunity to increase awareness of the social and economic importance of cultural heritage in Europe and beyond.
Material cultural heritage (including historic buildings, archaeological sites, cultural landscapes, movable objects and collections) is one of Europe's greatest strengths: not only does it carry values and can foster a sense of belonging to a community, but it is also a strategic driver for sustainable territorial development and regeneration. It is now widely understood that regional competitiveness is strongly linked to the cultural features and the symbolic dimension of spaces. Cultural heritage is increasingly considered as a dynamic and lively resource which stimulates various economic activities and it is appreciated as an essential part of Europe's underlying socio-economic capital.
This study aims at quantifying the contribution of material cultural heritage to economic development through comparable socio-economic indicators in selected countries and regions over the past 5 years. The study will also develop a blueprint on how to develop an interactive monitoring system for the defined impact indicators in the future. This will contribute to evidence-based policies and more efficient investment in the material cultural heritage sector. The study will provide an overview of the state-of-the-art of available data in relation to material cultural heritage as well as recommendations for further studies and research.
KEA is in charge of the elaboration of the theoretical framework defining the economic sectors where material cultural heritage has a clear impact as well as the methodological framework to quantify this impact trough comparable socio-economic indicators.
The Inception Report is available here. The final study will be available in the middle of 2019.
For more information please contact Elisabetta Airaghi eairaghi@keanet.eu
__________________________________________________________________________
The ESPON 2020 Cooperation Programme is a €48,6 million programme co-financed by the European Regional Development Fund aiming at promoting and fostering a European territorial dimension in development and cooperation by providing evidence, knowledge transfer and policy learning to public authorities and other policy actors at all levels.
KEA advises territories, organisations and people to unlock the potential of culture and creative industries.