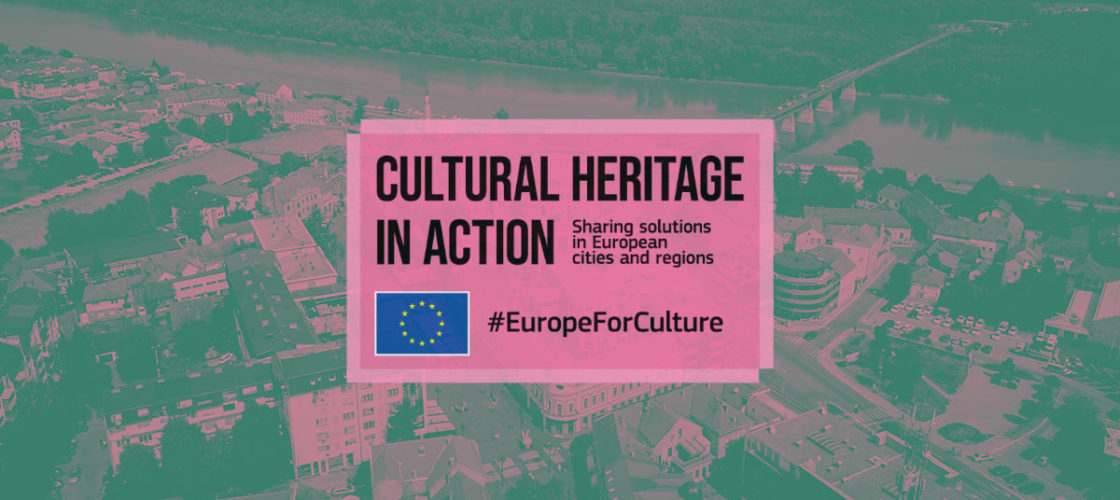 © Image credits: Culture Heritage in Action
A peer-learning programme for cities and regions
KEA teams up with EUROCITIES (lead partner), ERRIN, Europa Nostra and Architects' Council of Europe (ACE) to conduct Cultural Heritage in Action, a project funded by the European Union's Creative Europe programme.
Cultural Heritage in Action is a peer-learning programme for local and regional policy makers to exchange knowledge on cultural heritage, with a focus on participatory governance, adaptive reuse and quality of interventions.
Key activities of the project
The programme will develop a catalogue of 30 good practices from EU cities, regions, non-urban and rural areas and will organise 12 peer-learning visits in 12 host cities/regions bringing together over 20 participants per visit.
Cultural Heritage in Action shall empower cities and regions to strengthen their cultural heritage policies and initiatives and to develop innovative solutions to preserve cultural heritage assets. It is one of the actions of the European Framework for Action on Cultural Heritage.
KEA in support of cities' strategies to unlock their cultural heritage resources
KEA will act as the scientific coordinator of the project and will be in charge of several project's elements. KEA will draw up part of the catalogue of good practices with 8 case studies, coordinate and provide expert insights to 6 of the 12 peer-learning visits and prepare the final report with a thematic analysis of cultural heritage developments in cities and regions, main outcomes and lessons learnt from the project, and policy recommendations.
Cultural Heritage in Action follows on the project Culture for Cities and Regions in which KEA was involved. Running from 2015 to 2017, Culture for Cities and Regions enabled to reflect on innovative local cultural policies and set out a vision for the future of cultural and creative place-making in cities and regions. The outcomes of the project are outlined in Cities are driving new cultural policies, our joint article by Anna Lisa Boni, secretary general of EUROCITIES and Philippe Kern, managing director of KEA European Affairs.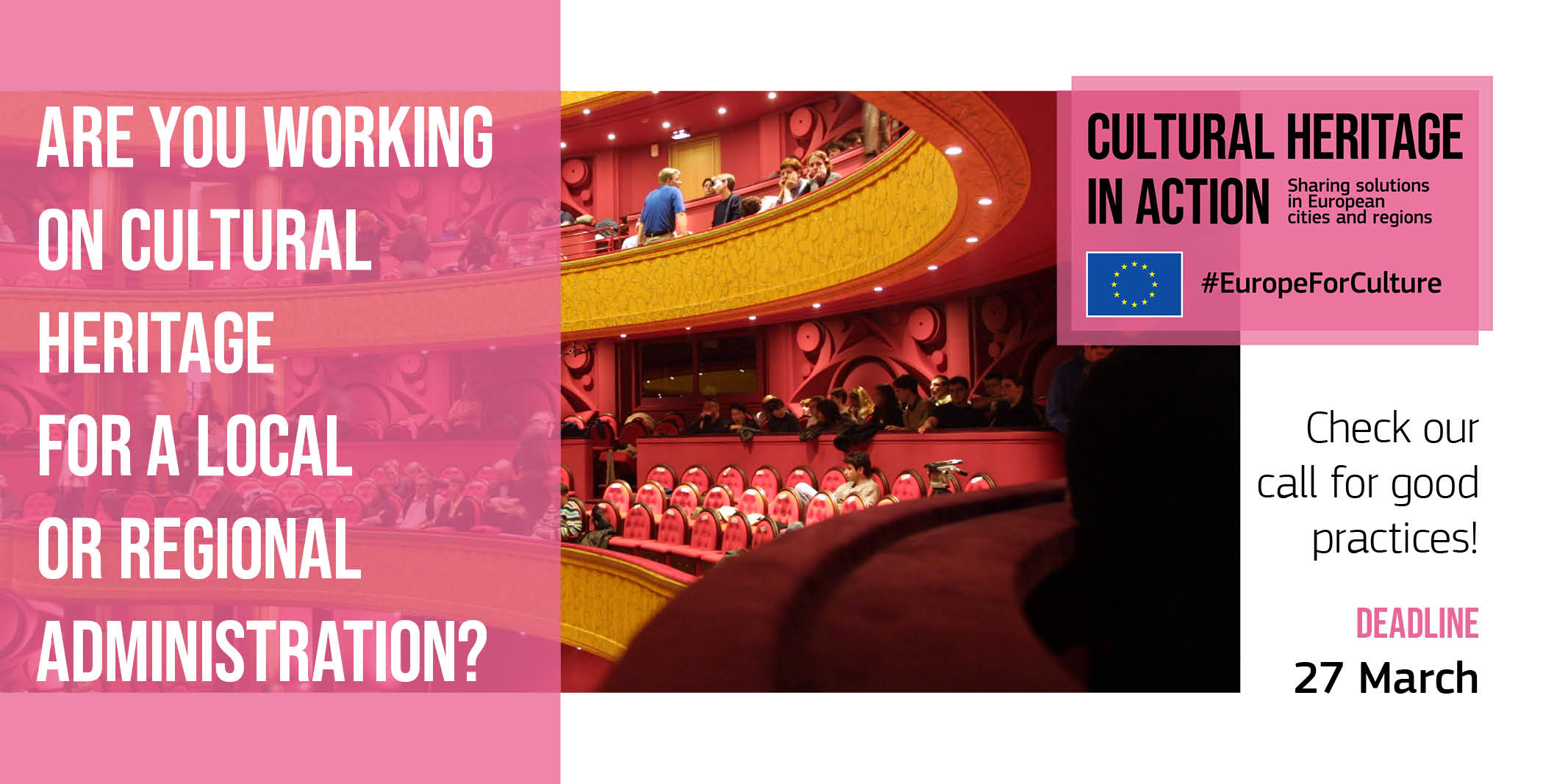 Get involved ! First call open  
We are now looking for 30 local practices that are innovative, inspiring for other cities and regions and have a real impact on the ground. A call is open until 27 March 2020 to identify 30 practices that will be featured in a catalogue.
In June 2020 a call for participation to peer-learning visits will be launched. It will be open to representatives from local and regional authorities and to cultural heritage stakeholders. Stay tuned!
For more information, contact Arthur Le Gall – alegall@keanet.eu.