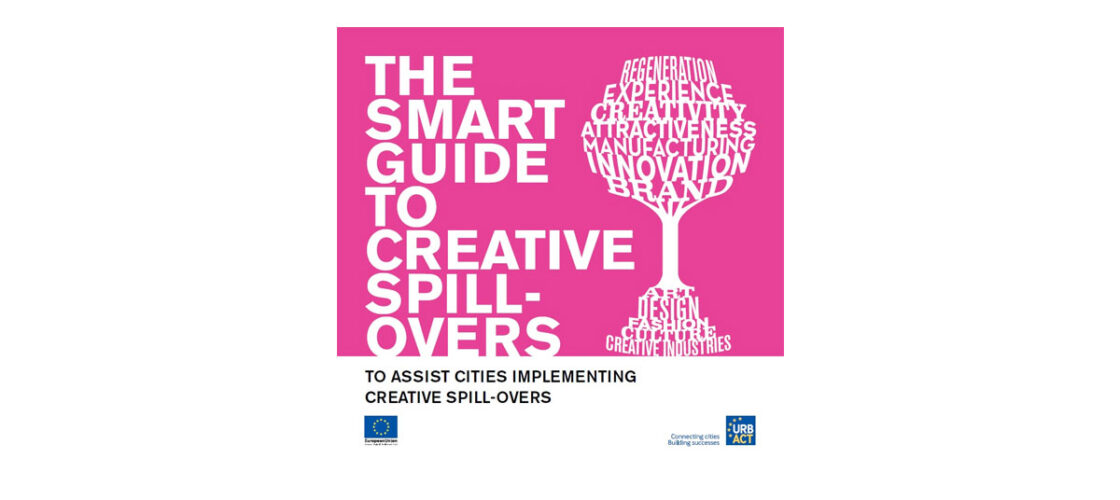 Philippe Kern, lead expert on Creative SpIN, an URBACT funded project (2012-2015), will be presenting the Guide at the Creative SpIN final conference in Birmingham on 21 April 2015. The Guide, aimed at city authorities, advises on the implementation of creative spill-overs strategy. It takes stock of the 3-year project in 8 European cities under the lead of Birmingham City Council.
The Guide considers new ways to look at art and culture to explore the contribution of the latter to economic and social changes. It expresses the idea that art and culture are essential resources for innovation and provides examples of culture and creative industries' contribution to innovation, competitiveness and policy changes. The Guide provides cities with simple guidelines to support and maximise the innovation potential of culture and creative industries (CCIs).
Creative spill-over is defined as benefits arising from the activities of CCIs, including artists and creative professionals, which determine positive effects on other sectors of the economy or society.
The Guide is available as a PDF here.
Creative SpIN is a network of 9 Cities, including Birmingham (Lead Partner) Rotterdam, Essen, Bologna, Tallinn, Mons, Kosice, Kortrijk and Obidos. The Cities will test how creative skills and competence can spillover to drive innovation in other key economic sectors.
URBACT is a European exchange and learning programme promoting sustainable urban development. It enables cities to work together to develop solutions to major urban challenges, reaffirming the key role they play in facing increasingly complex societal challenges. It helps them to develop pragmatic solutions that are new and sustainable, and that integrate economic, social and environmental dimensions. It enables cities to share good practices and lessons learned with all professionals involved in urban policy throughout Europe. URBACT is 181 cities, 29 countries, and 5,000 active participants.
Philippe KERN is the founder and managing director of KEA. Based in Brussels KEA is Europe's leading consultancy and research center on culture and creative industries. KEA helps territories managing cultural resources to deliver innovation. KEA has authored numerous studies on CCIS on behalf of the European institutions. KEA has offices in Brussels and Shenzhen. Kern has 25 years' experience in the world of culture, creative industries, public affairs and legal advice.