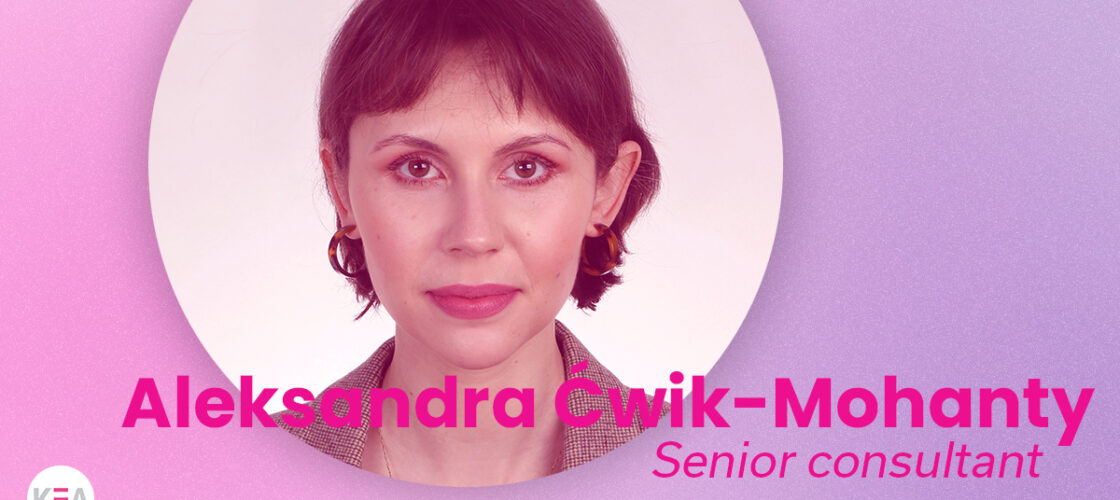 We're very excited to welcome Aleksandra on the team! She is joining KEA as a Senior Consultant to bring her expertise in cultural heritage and development. Let's meet her a little bit better!
Tell us more about your background and your interests at work
I am Polish, and I am an anthropologist specializing in cultural heritage. Before joining KEA, I was a researcher focusing on heritage-based rural development. My work, education, and family took me to many beautiful places worldwide, so I made peace with the fact that anthropologists are always at work. And it is never less than fascinating.
Your mission at KEA and what you want to bring to the table
I joined KEA with a firm belief that culture and creativity truly are all that we attribute to them, so a bridge between groups, societies, and generations, inspiration, and guidance. And now, when we face too many challenges locally and globally, they are crucial as a foundation for lucid and relevant solutions. Sounds romantic, but I hope this principle will guide my daily tasks in the office
Tell us something you love to do outside of work!
Outdoor activities. All kinds of fresh air entertainment, like walks with my dog, jogging, hiking, and kayaking.
We can't wait to work and learn with Aleksandra!