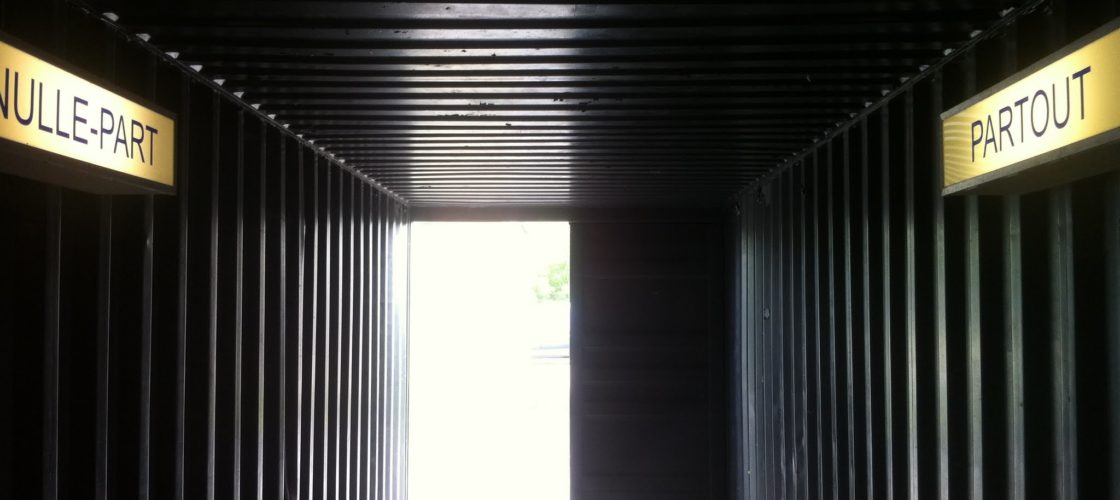 Messrs. Kaaczyński, Orban and Salvini are teaming up. They call for a fortress Europe, building walls. They celebrate national myths and champion nationalistic visions as well as cultural expression. They accuse the EU of threatening national identities[1] . Historically cultural policy contributed to building the nation state. It is now used to wage war against a humanist vision of Europe, that welcomes cultural exchanges, encourages freedom of expression, diversity and mutual understanding. The authoritarians exacerbate xenophobia and nationalistic visions, tearing down the European ideal. They show that it is not possible to build Europe without consideration for culture.
How should a cultural administration be made relevant to promote the values of the European project based on democracy, freedom of expression and the rule of law? How can art and culture contribute to build values of tolerance, empathy or mutual understanding, the very foundations of a closer Union? What could a European policy for culture that embodies humanist values be?
Today cultural policy at European level is essentially about funding pan European networks to create solidarities amongst European culture organisations supporting a very limited number of artistic projects known within the art circles, but rarely by the general public, or empowering national cultural institutes (mainly the British Council and the Goethe Institute) to carry out some flagship projects in the field of culture diplomacy. The ambition of a strategic autonomy for the European Union in the field of culture has yet to be nurtured.
The EU has shown capacity to take important initiatives in the field of culture. I would highlight:
the European Capital of Culture brand (1985),
the Europa Cinemas network of cinema theatres that helps national independent cinema to reach screens throughout the European Union (1992),
the ratification of the UNESCO Convention on Cultural Diversity that enable countries to support their local cultural industries (2005),
the setting up of a Guarantee Facility to stimulate investment in the sector (2016).
The yearly budget of the EU for culture (around € 250 million) represents less than a quarter of what Netflix will spend on European film and TV production this year alone. The current European Commissioner in charge of Culture has limited responsibility (his portfolio excludes audiovisual) with little public profile and political weight. In parallel, administrations running massive EU funding programmes dealing with regions and external relations are increasingly aware of the importance of culture in supporting economic and social development. To achieve what? Cultural routes, heritage maintenance to encourage tourism or cocktail diplomacy?
It is important to spell out the EU's vision for a cultural policy of the 21st century in all the dimension of EU's activities notably in external relations, development, neighborhood and innovation policies. We have to imagine a new cultural bureaucracy, which recognizes the cross-cutting impact of culture across many different policy areas as well as the importance taken by cities in reshaping the meaning of cultural investment as part of urban economic and social regeneration.
Cultural policy is no longer only about the management of the arts, the promotion of national arts abroad, the survival of art in a consumerist society or its dependency on state patronage. For the planet to become one civilization of mutual understanding, it is imperative that policy making integrates the goal of cultural diversity and enables different cultures to co-exist and work together Culture policy is more than ever a tool to address global challenges (sustainability), to connect entrepreneurs and civil society, to innovate, to acquire knowledge or to generate intercultural dialogues and collaboration, ultimately leading to a more peaceful and united world.
Cultural policy is about ensuring that the arts and humanities are fully engaged in the debate that shape the future of our societies to ensure that empathy, imagination and beauty are mobilized. Cultural policy is about considering the impact of biotechnology and computer algorithms for the production of cultural goods and services, creation as well as the development of society for humankind. Cultural policy is also about being present in laboratories to defend humanist values.
What should be the EU's priorities?
Seriously engage with organizations that matter for their leadership and financial investment in culture: notably cities, the culture and creative sectors as well as third countries looking to develop their creative sectors in a post-industrial economy.
Take measures to protect and promote the expression of Europe's diverse languages, dialects, traditions and stories to safeguard the continent's immaterial heritage and valuable identities.
Acknowledge the importance of cultural workers and support their endeavours in shaping a Europe that is attractive to talent and investment, collaborative, creative, fun, entrepreneurial, mobilized to promote sustainability, integration and civic cohesion.
Respond to third countries' demand for European expertise in managing cultural exchanges and in supporting the emergence of creativity whilst promoting freedom of expression as the basis for the development of a strong creative sector.
Empower artists and cultural workers in addressing innovation and technology issues in a multidisciplinary approach (for instance to ensure that Artificial Intelligence research is guided and remains true to Europe's humanist values).
Make European citizens aware and proud of their continent's shared cultural heritage and creators.
Encourage the mobility of cultural workers in a significant way linked to specified innovation and creative collaboration objectives.
Mobilise the EU diplomatic network and EU' s cultural expertise to support the EU' s foreign policy strategy and a development agenda that enable the expressions of cultural diversity worldwide by building local capacity.
On the regulatory side the EU has to force Internet giants to contribute to cultural diversity via its copyright reform and competition law. Its policy on standardization to create a single market is seen as a threat to cultural diversity more apt at promoting the dominance of large international players (Yesterday Time Warner or Sky today Disney, Google, Amazon, Apple and Netflix) and at sustaining the extinction of local producers and distributors of creative works unable to compete.
A planetary civilization, a world increasingly connected is emerging. Europe has to remain a territory of destination for talent, ideas and investment. EU cultural policy should reflect this and consider culture investment as transformative as technology. It should aspire to a Europe open to the world and work for an alliance of civilisations, proud of its ideal and values. The EU cultural agenda should mobilise a generation whose culture is digital and global.
European elections are due shortly (May 2019). They will be decisive for Europe's future. It is time for the European Union to make the most of its creative assets and put itself in a position to leverage local and international initiatives for its grand design by mobilizing the allies to a European project[2]. We want the latter to be more than a Single Market and a Union of economic, financial and nationalist interests. We do not want a Europe of nationalists and xenophobes.
Philippe Kern
---
Sources:
[1] In accordance with article 167 of the Lisbon Treaty, the EU 'shall contribute to the flowering of the cultures of the Member States, while respecting their national and regional diversity and at the same time bringing the common heritage to the fore'.
[2] Bono's article in FAZ – 27.08.2018 on "Europe is a thought that needs to become a feeling"