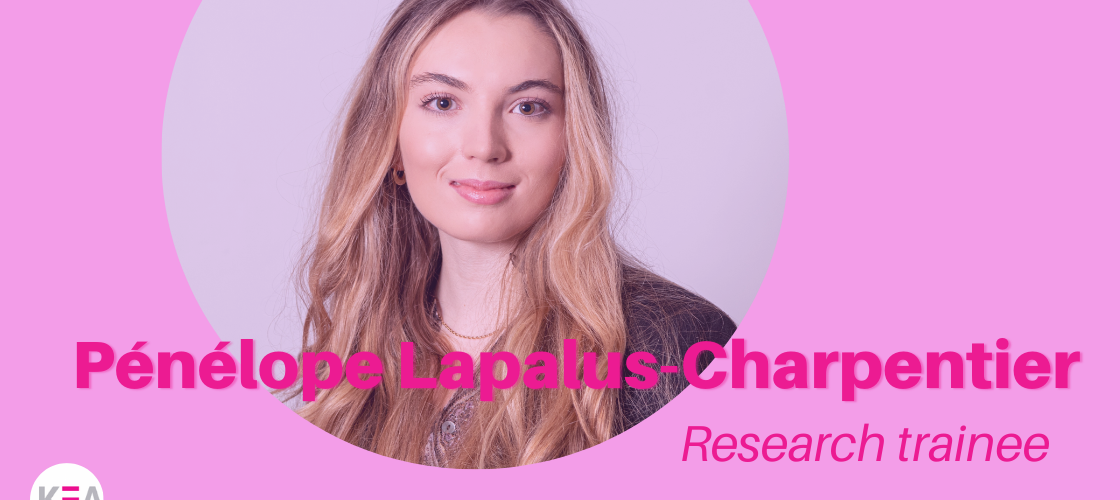 Our team keeps growing this year with another trainee joining us this week. We're very excited to welcome Pénélope on the team! She is joining KEA as a Research Trainee to contribute, learn and grow both in research and communication tasks.
Tell us more about your background and your interests at work
While I grew up in France, I spent the last four years in London, studying for a BA in Philosophy and Economics at the University College of London, and then for an MSc in Social and Public Policy at the London School of Economics and Political Sciences. 
During my studies, I became particularly interested in how to tackle unfair outcomes, and notably in the role of education in reducing or reinforcing socioeconomic inequalities.  
Your mission at KEA and what you want to bring to the table
I believe in the role of art and culture in bringing social change and improving well-being and am excited to work with people who value culture as well, while all having unique backgrounds and experiences! 
Tell us something you love to do outside of work!
I particularly enjoy sightseeing, whether abroad while I'm travelling, or in the city I live in. Living in two cities that offer a vibrant cultural life, i.e., Paris and London, it became a routine for me to attend cultural events and explore the city looking for new places to discover.  
Looking forward to work with you Pénélope!